Artificial Intelligence is moving rapidly into all industries and if you don't embrace it you'll be left behind. Regardless of your opinion on AI it's here to stay. AI prepress software will transform the landscape from here on out in the printing and production space so get on board. Here is how we use AI to impose PDF files efficiently and easily so that you can save time and money.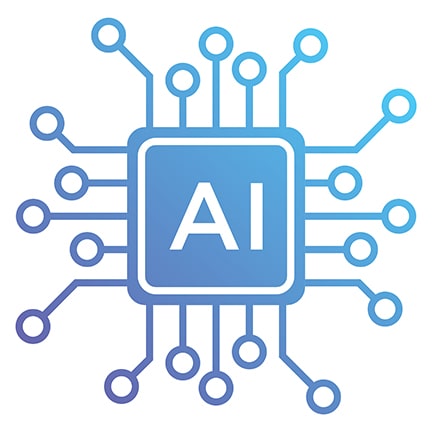 AI software that Merges PDFs With Maximum Efficiency
Adopting AI into your prepress brings with it a huge amount of time saved but also reduces material waste tremendously. When nesting PDF files onto your desired canvas size maximizing every square inch or centimeter means big savings. This is especially if you run high volumes of print. Our software will calculate your maximum usable space based values you enter when creating a template.
Obviously nesting PDFs as close together as possible will result in the maximum efficiency. However, you have that option to adjust your spacing and bleed requirements. The spacing between files and bleed are both required fields when creating a template. If they are left blank they will default to zero.
A Basic Example of How It Works
Here is a basic example of how using the AI prepress software helps you maximize your time and material costs. You have 100 pdf files that are 2.25 squares (could be circles, could be any size or shape). They need to be merged onto 12"x18" PDF files for digital printing on kiss cut sheets. All 100 files have different quantities.
Our system has a template for 2" circles but if the layout requirements don't meet yours simply create your own. Enter the bleed and spacing and the system will calculate how many up you can get per sheet and maximize the space. Next you'll want to set the merge style to "step and repeat". This tells the system that when it imposes all of these files it is to run them together without a page break. A huge savings in materials because there will be no blank kiss cut positions on any sheet until the end of the run.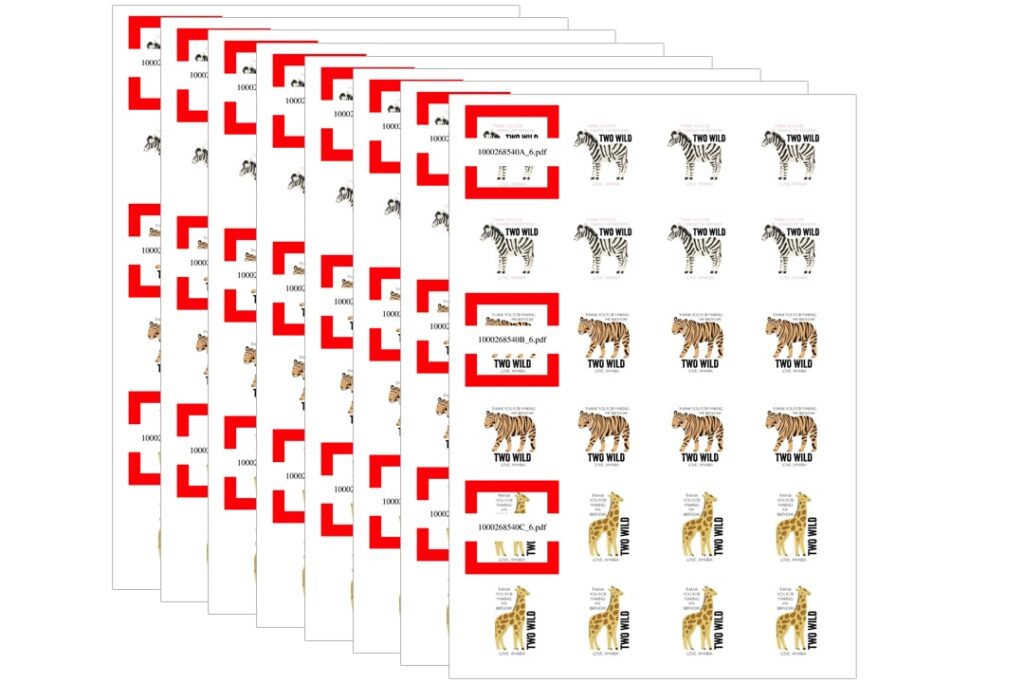 Additionally the system can add what we call a "break label". This is a feature that will automatically generate a position in front of each file. It is a low rest image, thick red boarder and the file name over it. This feature is extremely helpful if all the PDFs are similar in how they look or you need to keep track of versions or variations within a large batch.
Also worth mentioning is you can adjust quantities on the fly by entering them next to files names or you can format your files accordingly so the system can ready the required amount.
Combine AI and a Custom API to Achieve Prepress Nirvana.
Along with the efficiency of AI we offer an API service to connect your system to File Splice and pull files into it, more on that here. Utilizing both will eliminate errors, and allow seamless collaboration between your font end process all the way to the press.
We're happy to discuss your needs further, give you a demo or some free time within our system. We'll even get you set up at no charge. Reach out to us if we can help, Cheers!