FileSplice is a flexible and easy to use low cost imposition software that works with PDF files. We built it for a variety of uses and industries. Printing companies, web to print businesses, title companies, real estate brokers, schools, event planners the list goes on and on. We've cut out the need for expensive, complicated software that wastes time and money. Our simple template system allows you to create whatever layout format you need. From there simply upload your files and then with a click of a button impose them.
Imposition Software that Will Handle any Shape PDF File
Standard size templates are ready to go when you log into your account with common PDF sizes such as 8.5"x11" pages or Avery address labels. However, what happens if you have some type of custom shapes or uniquely sized PDFs? It's simple, you build a template for exactly what you need to impose in a few simple steps. You enter your finished page/document size, the file size of the PDFs you are imposing along with their required bleeds, spacing and a few other simple things and click save.
That's all you need to do to create a custom imposition template that will output files to your requirements within minutes of logging into your account. No large user manual, no complicated tech jargon to learn. Just a few simple fields to fill out and you're all set to upload your files and get them imposed.
How To Upload PDF Files For Imposition

We offer two options for uploading your PDFs for imposition. A web based FTP that is extremely simple. Drag and drop files right in your browser. The other is a traditional FTP option. You'll find your FTP credentials in the top right under your account information. Use a common FTP client such as FileZilla, Cyberduck, WinSCP, and so on to connect and upload your files.
What Should PDF Imposition Software Cost?
Imposing PDF files should not be expensive. It also shouldn't take software that's run and maintained locally, but that's what most of the industry runs on. We hope to change that. Our low monthly flat rate pricing gets you up and running with imposing PDFs for less than the cost of Netflix (currently $15.49 at the time of this writing). Another thing worth mentioning is our subscription is month to month so cancel anytime to take a break if you aren't imposing files for a while.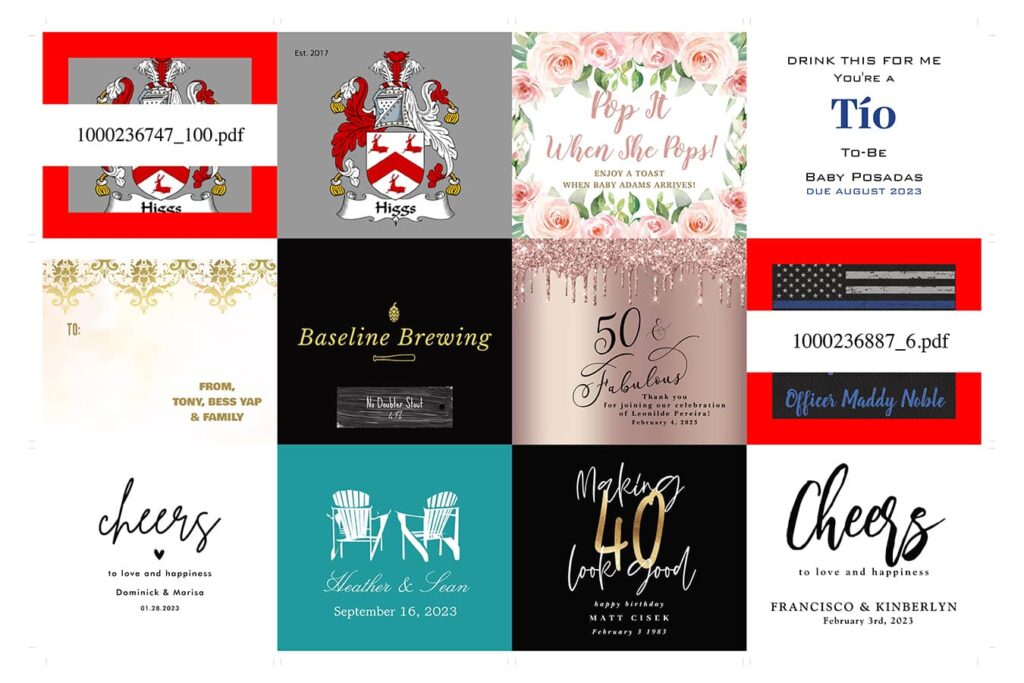 Need Help Getting Your PDF Files Imposed?
Reach out to us if you have questions or need assistance on a job, we won't bite. We're happy to help, we even offer a service where you send us your files and we'll impose them to your requirements at a low cost . Contact us here and hopefully we can help, if not we'll do our best to point you in the right direction. Cheers!