The Importance of a Business Card
Even in a digital world business cards are still the easiest way to communicate and expand the reach of your business in the marketplace. They share key information about you and your business and are a tangible prompt of you and what you represent. Business cards spark reminders and direct people to your website. That said, how do you design your own business card?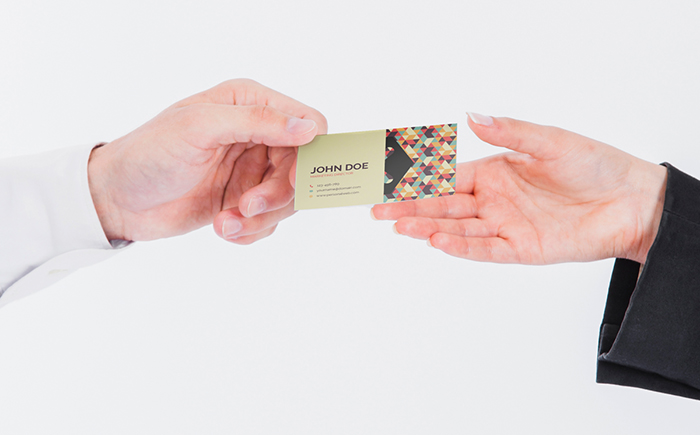 Start Now to Create Your Own Business Card
There are several ways to create business cards. If you have no idea where to start making one, consider using a business card template. Templates are available in application software programs like Microsoft Publisher and Word, or graphic design platforms like Canva. To start, you need to know that a standard business card is 2 inches x 3.5 inches.
Important: In some programs like Word, when you create a business card that you want to print on a specific manufacturer's product, such as an Avery business card template, be sure to select the template for that product before you create your business card. If you first design your business card and then select the manufacturer's product, you may need to redesign your card so that it fits on the product.
Avery card stock and other perforated blank sheets work with many of the online business card templates in Publisher, Word, and Canva. One popular Avery business card template is #28778, within the File Splice app we have this template standard for anyone to use. This Avery Clean Edge printable business card has these features: white paper, 10 cards per sheet, 90 cards total, matte finish.
Overview of Programs that Offer Business Card Templates
1. Microsoft Publisher
To design business cards to print on one sheet, first look over the templates available and select a template that you like. Open Publisher and at the Home button select New. To get to the templates use the search box. See the diagram below.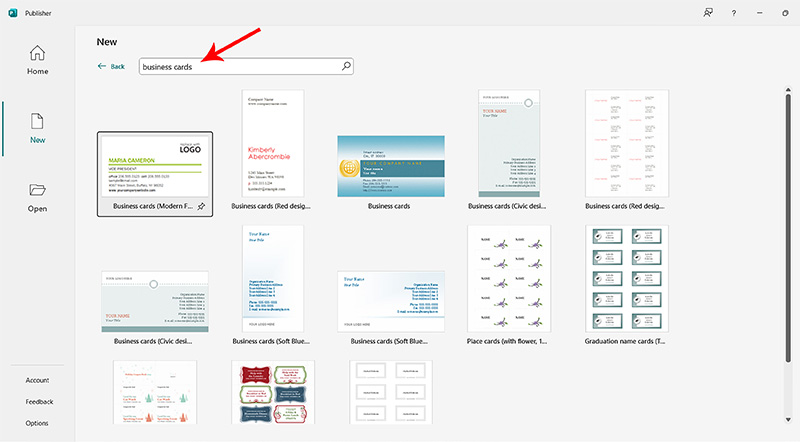 Microsoft offers step-by-step instructions to create your own business card from one of these pre-made templates. You can find the steps here. Most importantly, Publisher will allow for creating multiple designs in different colors for each card on the page.
2. Canva
When you use an online service like Canva, you must sign up for a free account. Canva offers business card templates by category and by format in landscape or portrait orientations.
Once you're in the Canva design editor, you can freestyle it to add your own images, text, logo, and colors to the template as well as make mulitple designs. Alternatively, use a business card design template found under the "Design" tab. From there, make your business card using Canva's features. When the design looks just right to you, go to "Share" and then click on the "Download" button. From there, select "PDF Print" from the file type options.
If you don't have access to a printer, Canva offers many options for paper stock as well as full service printing.
3. Word
Word offers business card templates that are bound to reflect your personality. The hardest part of the project will be choosing which one is your favorite. It's fairly easy to create business cards in Microsoft Word in multiple designs. There's an excellent tutorial on this page; How to make a business card in word – multiple designs – (EASY TUTORIAL) This tutorial shows you how to create your own business card including adding your logo, a photo, a background, while using the colors of your choice. The end result is business cards on a standard size business card template.
Below is an example of a business card template from Word with the description listing what Avery card stock it works with.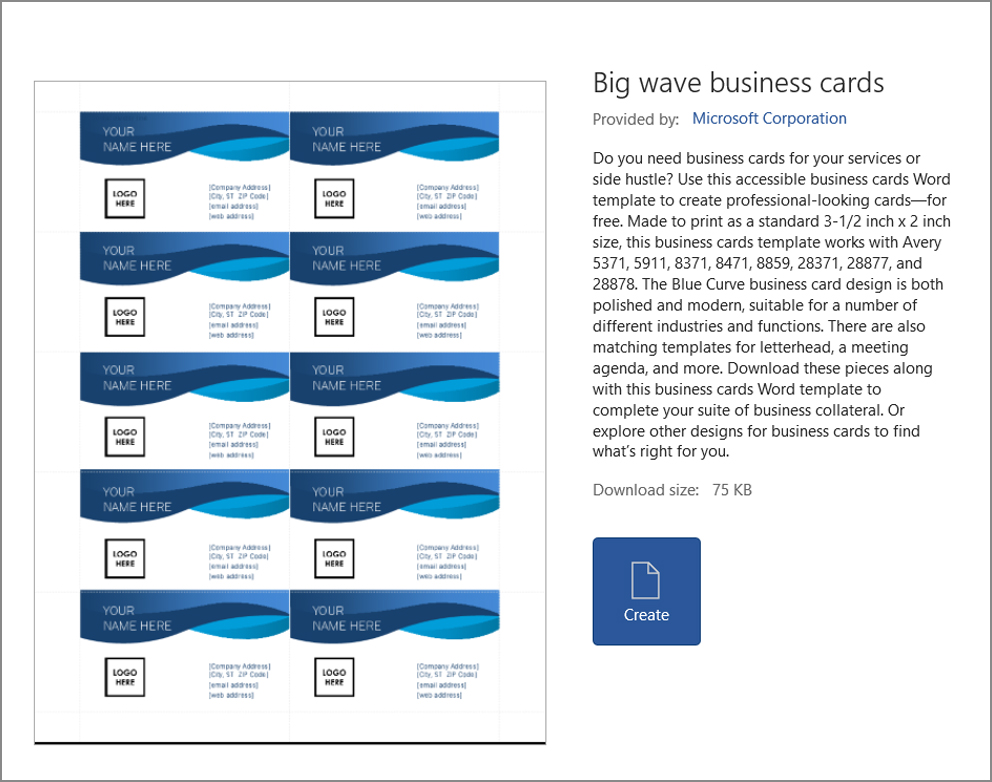 Print Your Business Cards
Avery offers a readily available assortment of sheets for printing business cards, but it's important to make sure the template sheet you choose is compatible with your home printer. Generally, their printable 8-1/2″ x 11″ business card sheets are optimized for laser printers or inkjet printers. After printing, it's easy to separate each business card using the precise series of notches that leave smooth, unfrayed edges on the card.
Some of the features to consider besides printer type and sheet size are paper finish, paper weight, total number of cards, paper color, corner shape, and so forth. Furthermore, Avery offers templates with what they call Sure Feed™. This technology helps prevent misalignment and paper jams by providing a more reliable feed through your printer.
You Can Do It!
Don't be intimidated by making your own business cards. Armed with this information you have a head start on achieving the business card of your dreams.